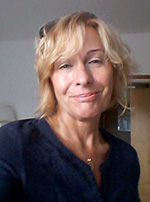 METKA DEDAKOVIC
Metka Dedakovic, originally from Ljubljana, Slovenia, began her career in film and television at Slovenian PBS RTVSLO after graduating as a dramaturge from the Academy for Theatre, Radio, Film and Television in 1982. Specializing as a dramaturge, editor and producer in projects related to Children and Youth media, Metka has over two decades' experience in scriptwriting, development and production spanning a diverse range of topics and distribution platforms.
Dedakovic has served as jury member for seven national and international film and TV festivals and is the recipient of several awards in dramaturgy and story structure for her work.
Dedakovic is currently the vice-chairperson of Eurovision Children and Youth Group.
Please visit http://bit.ly/1JU5PTp for more on Dedakovic's current work.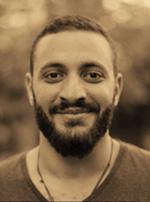 ABDULRAHMAN KHEDR
Abdulrahman Khedr is the co-founder and CEO of Axeer Studio, one of the fastest rising media companies in Egypt. Founding Axeer Studio was a paradigm shift in Khedr's life—his strong belief in the role of media drove him to decide to shift his career from materials science engineering to his current role in the media industry. A belief in social entrepreneurship and making a social impact in life keeps him moving forward.
Previously, Khedr was the creative director for various music videos, as well as director of music videos for well-known artists including Mahmoud El-Essiely, Amir Eid and Zap Tharwat.
Khder is disrupting the industry in Egypt, making films about important social issues and using the large-scale of his production house to change mindsets and empower Egyptians to express themselves and make their voices heard.
Aiming to change the media and music industries in Egypt and around the world, producing visual content worth watching, adding value to life and raising media talents are the main focuses of Khedr's work.
Please visit www.youtube.com/axeerstudio for more on Khedr's work.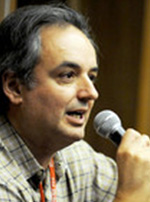 MARKUS NIKEL
After graduating in Philosophy at the University of Hamburg, Germany, Markus Nikel has been working as an author, producer and editorial supervisor of factual television programs and multimedia productions. For RAI, the Italian Public Broadcaster, he has worked on a variety of programs and websites for youngsters and school education as well as for adult education, dealing with subjects like Philosophy, History, Art History, Citizenship and Language Learning.
The EBU, the European Broadcasting Union in Geneva, appointed Nikel various times as Executive Producer for co-productions of factual TV series. Markus is an active member and currently Vice-Chair of the EBU's Science and Knowledge Experts Group.
Over many years, Nikel has been working as a workshop tutor and advisor to the "Basel Karlsruhe Forum on educational and societal TV and Media," a yearly international top-event with thematic screenings, presentations, workshops and a program contest. The Forum had being funded and organized by the International Basel-Karlsruhe Foundation, under the auspices of the European Broadcasting Union. From 2004 to 2011 he served as the Forum's Program Manager.
A strong focus of Nikel's work is in building and coordinating international co-productions of television and cross-media projects. For RAI Scuola, he has been commissioning the multiple-award winning cross-media project "Cultural Shock." With RAI and TAL (Television America Latina), he has helped to develop and coordinate global public television cooperation projects "All the Colours of Football," a global TV series about sustainable urban development in the growing number of the worlds' megacities.
Nikel is a regular guest speaker, workshop tutor and advisor to many international TV markets and events, and he is regularly invited as a juror in important international media competitions.
Please visit www.storia.rai.it for more on Nikel's work.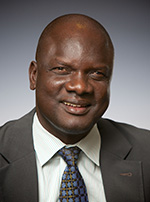 JOHN DAU
Born in war-torn Sudan, John Dau is one of 27,000 "Lost Boys of Sudan," driven from their villages when the northern Arab government attacked the ethnic minority population of South Sudan in 1987. While living in a Kenyan refugee camp from 1992-2001, Dau attended school for the first time at the age of 17 and earned a prestigious Kenyan Certificate for Secondary Education. In 2001, he was selected to immigrate to the United States and settled in Syracuse, New York.
Dau is an experienced social entrepreneur, having founded four non-profit organizations. In 2003, he founded the Lost Boys Foundation of New York, fundraising for books and medical expenses for Lost Boys living in the United States. The organization was instrumental in founding the American Care for Sudan Foundation, which solicited funds to build and operate the Lost Boys Clinic in Southern Sudan.
In 2006, Dau was featured in the award-winning documentary film, "God Grew Tired of Us", and wrote his first book, also entitled "God Grew Tired of Us": a Memoir.
Today, Dau is a compelling motivational speaker whose life is defined by his uncompromised commitment to having a lasting impact on the future of his native country. "I think people refuse to try things because they fear failure," he observes. "There have been many impossible situations in my life, but I keep trying. My family in Sudan thought I was dead and I feared they were dead, but 20 years later we were reunited. You can't give up."
Please visit www.johndaufoundation.org and www.southsudaninstitute.org for more on Dau's work.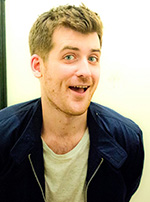 EVAN HORAN
Evan Horan is the Festivals Administrator at the British Film Institute (BFI) and has been working in the film industry for over three years. His current position entails providing comprehensive administrative and organizational support for the BFI London Film Festival and for BFI Flare: London LGBT Film Festival. He holds a B.A. (Hons.) in Film Studies and French from Trinity College Dublin, the University of Dublin and spent a semester at the Université Sorbonne Nouvelle Paris III.
Horan has previously worked in the Learning & Events department of the British Academy of Film and Television Arts (BAFTA) and on the UnderWire Festival, the UK's only film festival celebrating female filmmaking talent across the crafts. He was also selected as a jury member for the Venice Days category during the Venice Film Festival 2014 as part of the 28 Times
Cinema initiative.
Please visit https://uk.linkedin.com/pub/evan-horan/51/9aa/a56 for more on Horan's work.
PLURAL
+

2015 Pre-Selection Committee
Ksenia Yakustidi, World Economic Forum
Eliane Sussman, PVBLIC Foundation
Vanessa Suen, UNAOC
Jeanne B , UNAOC
Katelyn Gough, IOM
Paloma Haschke Joseph, UNAOC
Maria Pia Belloni, OMEP
Uyen Huynh, gsfoundation
Thibault Chareton, UNAOC
Chloe-rose Barakat-Devine, DOALOS
Alex Cole, IOM
Francesco Candelari, UNAOC
Andreas Jackson, Leflein Associates
Suzanne Harvey, Peacemaker Corps / Peace in the Streets Global Film Festival. Member of the U.S. Committee for UNWomen
Hanifa Mezoui, UNAOC
Julie Ann Ladanan, UNAOC
Ashok Sinha, The Cartwheel Initiative
Anna Haney, IOM
Ana Ibarra , International Presentation Association
Olivia Headon, IOM
Daniel Lensky, Representative of the Lutheran World Federation
Michael Ramadan Jones, Signis
Maddie Bacchus, Presbyterian Ministry
Sarah Hoyle, Presbyterian Ministry
Amélie Clémot, Presbyterian Ministry
Teo Ufford-Chase, Presbyterian Ministry
Willa Van Camp, Presbyterian Ministry