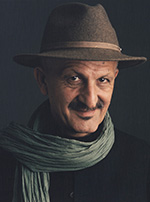 Reza Deghati
A philanthropist, idealist, humanist, Reza's career began with studies in architecture. He has gone on to become a renowned photojournalist who has worked all over the world, notably for National Geographic. His work is featured in the international media (National Geographic, Time Magazine, Stern, Newsweek, El País, Paris Match, Geo…), as well as a series of books, exhibitions and documentaries made for the National Geographic Channel.
Along with his work as a photographer, since 1983 Reza has been a volunteer committed to the training of youths and women from conflict-ridden societies in the language of images, to help them strive for a better world.
After his work, Mémoires d''xil ("Memories of Exile") shown at the Louvre Carrousel in 1998, he has shared his humanitarian vision through a series of monumental installations: Crossing Destinies, One World, One Tribe, War + Peace, Windows of the Soul, Soul of Coffee, Land of, Azerbaijan: the Elegance of Fire and A Dream of Humanity. Author of twenty-nine books, and a recipient of many awards over the course of his career, Reza is a Fellow (2006-2012) and Explorer of the National Geographic Society since 2013, and a Senior Fellow of the Ashoka Foundation. Reza's work has been recognized by World Press Photo; the Infinity Award, the Lucy Award, an honorary medal from the University of Missouri and the honorary degree of Doctor Honoris Causa from the American University of Paris. France has also appointed him a Chevalier of the National Order of Merit.
Website: http://www.rezaphoto.org/
Instagram: https://www.instagram.com/rezaphotography/
Facebook: https://www.facebook.com/Rezaphotojournalist
Twitter: https://twitter.com/REZAphotography
Pinterest: https://www.pinterest.com/rezaphoto/
Email for information: info@webistan.com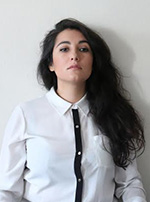 Ana Yamel Rodriguez-Cuervo
A filmmaker that started from the border, Ana Yamel Rodriguez-Cuervo was born and raised in Tijuana, Mexico, went to film school in London and she later began working in production and project management for companies like, Alison Jackson Studios, The Sunday Times, D-Media Network and most recently Tribeca Film Festival.
She is now based in NYC where she is developing her passion in writing and developing stories with strong female characters.
Twitter/Instagram: @anayamel
Website: http://www.anayamel.com/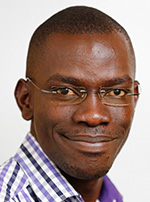 Denis Pato
Denis is an Acumen 2016 fellow, Co-Founder and Director of Vijana Corps, a Uganda based organization which empowers marginalized youth through literacy, entrepreneurship and civic participation. Using Books and films as tools, he challenges youth perceptions of peace and diversity in multicultural contexts while addressing poverty, conflicts, education, health, and human rights.
Previously, Denis implemented a successful youth project dubbed 'Youth & Film'. He used film to promote social cohesion and empowerment of youth in Uganda. He trained 100 youth to make their first films addressing development issues. Four of the films made it to Chicago International Children's Festival in 2012. He's currently empowering more marginalized and refugee youth of Uganda to tell their own stories through film. Denis also worked in adolescent reproductive health communication where he promoted health rights of youth in conflict zones of northern Uganda through radio and print media.
Facebook: https://www.facebook.com/denis.pato2
Twitter: https://twitter.com/denis2pato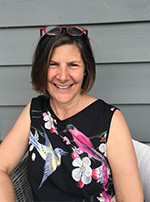 Tey Cottingham
Tey Cottingham's career with the National Film Board of Canada (NFB)—Canada's public film and digital media producer and distributor—spans 18 years. The former Head of Education and Head of English Marketing is currently working for the NFB in the capacity of Education Advisor, giving guidance on learning resources for elementary and secondary schools.
Concurrently, she is completing a Masters degree in Educational Technology at Concordia University, Montreal. Tey's undergraduate studies, at McGill University, Montreal, were in Film and Communications. The NFB projects she is overseeing this year include an online digital learning bundle on diversity and inclusion and an ocean literacy initiative, created in partnership with Dalhousie University, Halifax. Tey has served as a board member for Camera Roll Productions, Montreal. She was also a judge at the BakaForum in Basel, Switzerland. And she presented at the Japan Prize, in Tokyo, Japan, about educational resources from the NFB and LEARN.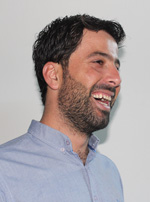 Rezhiar Fakhir
Rezhiar Fakhir is a human rights defender, activist, peacebuilder and a blogger from the mountains of Iraqi-Kurdistan. He currently works with Christian Peacemaker Teams in the capacity of Communication Coordinator Sulaymaniyah. CPT focuses on combating racism, sexism, heterosexism and other forms of oppression. Furthermore, he is closely working with civil society and human rights defenders as well as youth.
Also, he is facilitating both undoing oppression workshops, and the Alternatives Projects to Violence (AVP) workshops in the region with people from different religions, race, nationalities and cultures to obtain peace.
He has worked for a number of international and local NGOs, and has taken part in peace, policy, migration, integration, political and interfaith dialogues in Iraqi Kurdistan and other parts of the world. He strongly believes in non-violent direct actions and the power of communities rather than governments.
He has taken part in many non-violent direct actions led by various movements in North America, Europe and Iraqi Kurdistan. He has also been into peacebuilding conferences to nurture peace and find new ways to connect the peace community in Iraqi Kurdistan to the other communities around the world.
Website: https://rezhiar.wordpress.com/
Facebook: https://www.facebook.com/rezhiar.fakhir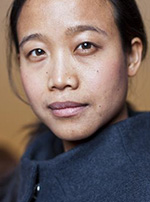 Visra Vichit-Vadakan
Visra is a filmmaker based in California and Bangkok. She makes social-issue films that combine both documentary and fiction. Her first feature film, Karaoke Girl, was based on the life of a young sex worker in Bangkok. It premiered in competition at the International Film Festival Rotterdam and traveled to various festivals around the world. She is currently working on her second feature film which will also be based in Thailand.
Visra is co-founder of the Southeast Asian Fiction Film Lab and Purin Pictures. Both of these initiatives aim to empower emerging filmmakers in Southeast Asia.
PLURAL
+

2017 Pre-Selection Committee
Keithlin Caroo
Thibault Chareton
Jenifer Fenton
Rebekah Fisk
Oscar Frasser
Lewis Freeman
Xin Guo
Nuha Hamarsha
Suzanne Harvey
Paloma Haschke-Joseph
Jaqueline Herodek
Andreas Jackson
Michaell Jones
Aliaksei Kharytaniuk
Julie Ann Ladanan
Josh Lewis
Michelle Lipkin
Joselo Lucero
Tomoki Matsuura
Caroline Quigley
Mahaliana Ravaloson
Anna Reichenberg
Christopher Richter
Xavier Ruiz
Harut Sarian
Daniela Sepulveda
Selvi Sercan
Rahma Soliman
Guilherme Suedekum
Vanessa Suen
Jordi Torrent
Mariam Traore Chazalnoel
Denisse Velázquez
Pinky Vincent
Lanna Walsh