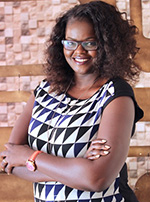 Joy Obuya
Joy Obuya is the Founder and CEO of Eyeris Communications Limited, a communications solutions company based in Nairobi Kenya. She founded Eyeris in 2009 after graduating from Daystar University in Nairobi, Kenya. Between 2009 and 2012, Joy was involved in filming and directing music videos, short films and TV programmes. She now focuses on producing human interest documentary films and photographs.
Joy has worked with a number of International NGOs and UN Agencies to produce humanitarian videos and photographs. Joy has a passion for telling African stories, which are stories of joy, hope and courage.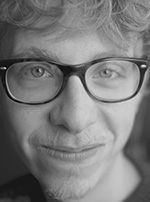 Sebastian Kraner
Sebastian Kraner, born in 1990 in Austria, was the PLURAL+ 2010 International Award winner in the 18-25 age category with his film "Nine Months", which is about his work in a refugee home in Vienna, Austria.
Currently, Sebastian is doing a master's degree in Arts & Social Design at the University of Applied Arts in Vienna. Apart from that, he works as an independent filmmaker on short movies & music videos, and as a visual artist and a musician in the music project MKVE.
His work has been selected and shown in several national and international exhibitions and film festivals.
One of the main focuses in his work and life are social and political questions. His most recent project aims to connect with and investigate different forms of protests and change-making efforts. Through artistic methods and low threshold tools, the project plants seeds of solidarity and connects like-minded thinkers towards a state of being active for positive social change.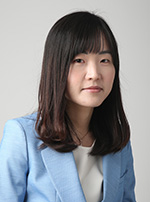 Saemmool Lee
Saemmool Lee is a staff reporter at the Dong-A Ilbo, a daily newspaper in South Korea. She actively covers international migration issues including public policy, social issues, and migrants themselves. She is also the author of several books, including 'Parades of Migration (이주행렬)', in which she analyzed social, economic, and political impacts of immigration. Currently, she is working at the business desk in her company, and has great interest on the movement of human resources in global industries.
She had led the 'All Together, Even If Different' campaign through a series of articles on international migration in 2012, aiming to raise public acceptance for diversity and seeking better migration policies. She has conducted research on migration issues in various countries; she visited not only European countries to research migration policies, but also Northern China to meet North Korean refugees. She shared her journalistic experience through her book 'Something to Say as a Reporter (기자로 말할 것).
She researched migration issues academically as well, and published a book called 'Parades of Migration (이주행렬).' She is also a member of the Immigration and Multicultural Forum in Korea, where she regularly exchanges opinions on migration issues with scholars, government officials, and civil activists. While she writes stories on migration issues through newspaper articles and books, she has been invited by many academic institutions as a discussant in their seminars to share stories and insights. She holds a B.A. from the School of Journalism and Mass Communication at Korea University and spent a semester at the State University of New York at Binghamton.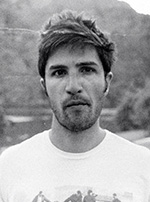 Zach Ingrasci
Zach Ingrasci is a filmmaker and co-founder of Living on One.
From living in a tent in a Syrian refugee camp to working as a radish farmer in Guatemala, Zach has used immersive storytelling to raise awareness and inspire actions around pressing global issues. Under the banner of his production company, Living on One, Zach has produced seven short films and has directed and produced two feature documentaries. So far, his work has raised over $600,000 directly for micro-finance loans, education scholarships, and refugee services around the world.
Zach produced and directed his first feature film, Living on One Dollar, which focused on the financial lives of the extreme poor. The film shot to #1 on iTunes for documentaries, reached the top banner on Netflix and won multiple awards at international film festivals. His newest feature film, Salam Neighbor, on the Syrian refugee crisis, premiered at AFI DOCS Film Festival in June 2015 on World Refugee Day and was recently released globally on Netflix.
Zach has given speeches at the United Nations, TEDx Buenos Aires, and over 50 universities, high schools, and conferences and has appeared on CBS This Morning with Charlie Rose, Beast TV, and Huffpost Live. He was recently recognized as one of the Top 100 Visionary Leaders of 2015 by Young President Organization (YPO)'s Real Leaders Magazine.
You can find all of his work at www.livingonone.org.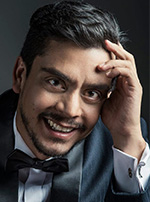 Jayro Bustamante
Born in Guatemala, he studied communication in San Carlos University at Guatemala City. His professional work begins in publicity as a director for various TV commercials at Ogilvy & Matter Agency.
He continued his film studies in Paris and Rome, where he was trained as a director at the CLCF (French Film Conservatory) and as an actor in Rome at the Centro Sperimentale di Cinematografia
Together with Marina Peralta, they founded La Casa de Producción en Guatemala, which produced most of his work. His works have been awarded in various festivals, including Work in Progress of San Sebastian 2014 (Spain), Cinergia 2014 (Costa Rica), Flicc 2014 (Mexico). His ópera prima IXCANUL was awarded Alfred Bauer Silver Bear at the Berlinale 2015. In addition, Ixcanul has been awarded 45 prizes internationally.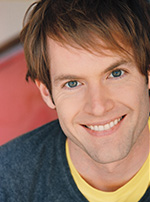 Jeff McCrann
Raised in the North Shore of Boston, Jeffrey has 15 years of experience working in the entertainment industry. He graduated Emerson College with a BFA, and is a published writer and advocate for gay and civil rights. Jeffrey has written and directed theatre across the country, and worked in film and television production and development at both Lionsgate and FEARnet Television prior to joining Pivot, a cable network which focuses on socially relevant content.
PLURAL
+

2016 Pre-Selection Committee
Anna Haney, IOM
Azrah Karim-Rajput, IOM
Chenruo Zhang, UNAOC
Dana Al-Anzy, UNAOC
Darragh Worland, The News Literacy Project
Ding Feng, IOM
Elijah Gomez, Pan Afro Productions
Gil Mejia, GNG
Grace Lau, GNG
Isabelle Tibi, UNAOC
Jana Gharzeddine, UNAOC

Jordi Torrent, UNAOC

Joselo Lucero, FERA

Julie Ann Ladanan, UNAOC

Katelyn Gough, IOM
Katina Paron, Teen Voices at Women's eNews
Kevin Lopez, LPZ Media
Lanna Walsh, IOM
Michael Ramadan Jones, Signis
Michelle Ciulla Lipkin, National Association for Media Literacy Education
Misbah Budhwani, GNG
Olivia Headon, IOM
Paloma Haschke-Joseph, UNAOC
Regina Casale, FERA
Roger Worldwind Worme, Merit
Sophia Giddens, GNG
Suzanne Harvey, Peacemaker Corps Association, Peace In The Streets
Thibault Chareton, UNAOC