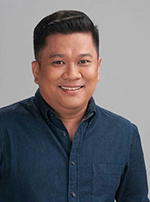 Theodore Boborol
Filmmaker, TV Director
Philippines
Theodore Capistrano Boborol is a Filipino film and television director in the Philippines who started as a Creative researcher for Star Cinema in 2000. Boborol made his directorial debut with the teen romantic comedy-drama film Just the Way You Are (2015). He rose to prominence for directing his second feature film, Vince and Kath and James (2016), which was a commercial and critical success. His third film Finally Found Someone, is one of the highest-grossing films of 2017 in the Philippines.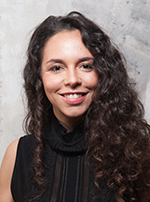 Leïla Ghandi
TV Host, Producer
Morocco
Leila Ghandi is a French-Moroccan award-winning TV host, journalist, producer, author, photographer, and civil society activist. She produces and hosts a monthly prime-time television show broadcast on the most popular Moroccan TV channel (2MTV and 2M World). Viewed by over two million people each month, episodes are filmed internationally with guests that include presidents and women activists.
Through her work, Leila promotes the representation of free Arab Muslim women, women's empowerment, human rights, and aims to build and promote dialogue between cultures. She holds a Master's degree from Sciences Po Paris (France), an Executive Program from Harvard (USA), and a B.A. in European Management from the University of Portsmouth (UK).
Leila works actively with NGOs, state agencies and international Foundations such as Drosos for Human Development, Mohammed VI Foundation for the Protection of the Environment, and the Department of International Cooperation of Monaco.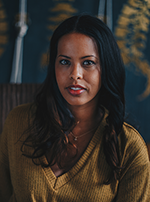 Idil Ibrahim
Filmmaker
USA-Somalia
Idil Ibrahim is a Somali-American award-winning filmmaker based in New York but working worldwide. Idil has worked on and produced film projects that have gone on to screen at the top international film festivals such as the International Film Festival Rotterdam, Toronto International Film Festival, Los Angeles Film Festival, Cinéma du Réel in Paris, and Sundance Film Festival, among others.
A graduate of UC Berkeley, her work has led her around the world and extensively throughout Africa. She is a recipient of the prestigious 92Y's Extraordinary Women Award for 2017 and was selected as one of OkayAfrica's "100 Women" for 2018.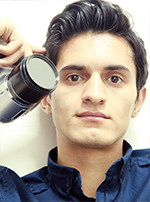 Teymour Ghaderi
Filmmaker, Screen Writer
Iran
Teymour Ghaderi, born in Iran, graduated in screen writing and photography. He has written the short stories The Address I'm Lost and Summer Cold. He has directed three short films: Pomegranate is the Fruit of Paradise, Picking the Down and It Hit Upon the Roof. Winner of 18 national and international awards (Canada, South Korea, Czech Republic, Turkey, Finland, France, USA, Bangladesh, Iran, Spain and UK) for the films Pomegranate is the Fruit of Paradise and Picking the Down.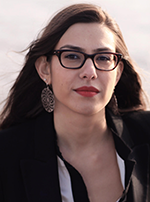 Márcia Mayer
Filmmaker
Brazil
Márcia Mayer is a Brazilian Film Independent Spirit Award nominated producer dedicated to producing exciting, emotionally engaging, feature films that expand audiences' capacity for empathy and understanding across different cultures. She just wrapped Mountain Rest, starring Natalia Dyer and Frances Conroy, and which was awarded the Film Independent AbelCine Feature Film Grant.
Previously, Márcia produced Manos Sucias, a US-Colombia co-production directed by Josef Wladyka, which was nominated for two Film Independent Spirit Awards (Best First Feature and Best Editing), and won Best Actor in a Leading Role at the Colombian Academy Awards.
Márcia was Associate Producer of Reaching for the Moon, directed by Academy Award nominee Bruno Barreto, and starring Miranda Otto; and Production Coordinator for the Academy Award nominated documentary, Restrepo. Márcia was a producing fellow in the inaugural year of SFFILM's KRF-sponsored Producer's Initiative.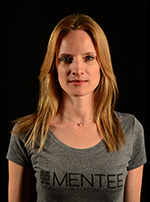 Letitia Zwickert
Educator
USA
Letitia Zwickert has devoted her life's work to cross-cultural understanding and local and global learning opportunities. She is an American high school social studies teacher, a current Fulbright Specialist in Education for 2017-2020, and the co-founder and director of MENTEE, a non-profit organization in Chicago that that connects immigrant, refugee, and low-income high school students with mentors.
She was the first K-12 educator to receive a Fulbright-Schuman Scholar award for doing research on education for underserved and refugee youth in Europe, in 2016. Letitia presented her philosophy of "engaged teaching" to the OECD's Education Team in Paris, in 2017. In New Brunswick, in May of 2018, she will speak at the OECD's Fourth Education Policy Forum, Strength Through Diversity, "SEL and a Sense of Belonging," for immigrant and refugee students.
She is a Transatlantic Core Group Fellow, with the Chicago Council on Global Affairs and the BMW Foundation, and is helping develop a Connected Cities program between the US and Germany to foster civil society networks and focus on those unconnected or underrepresented. Her volunteer work as an Education Advisor for the International Outreach Council for the University of Illinois supports educators throughout the state and helps bridge the gap between K-12 and higher education. She holds an M.A. in International Relations and an MAED in Secondary Education.
PLURAL+ 2018 Pre-Selection Committee
Margot Amram
Dogan Asik
Coralie Bru
Francesca Carini
Regina Casale
Thibault Chareton
Edward Dioduargi
Rebekah Fisk
Lewis Freeman
Anne-Sophie Fernandes
Deysi Carina Flores Vigo
Xin Guo
Hannelore Gomes
Nuha Hamarsha
Suzanne Harvey
Paloma Haschke-Joseph
Elena Maria Hernandez Martinez
Matthew Hoddes
Ibrahim Khazzaka
Efrain Joselo Lucero
Julie Ann Ladanan
Avery Leigh White
Joana Malta Gomes
Amira Nassim
Abdirahman Olow
Sara Onvani
Mohamed Osman
Mohammed Osman
Anna Pavlyuchenko
Jennifer Pro
Caroline Quigley
Harut Sarian
Matteo Sestito
Jessica Sirico
Rahma Soliman
Vanessa Suen
Jordi Torrent
Mariam Traore Chazalnoel
Bram Van Haver
Emmanuelle Wiley
Xiaopan Ye